Meet us at IJCAI 2019!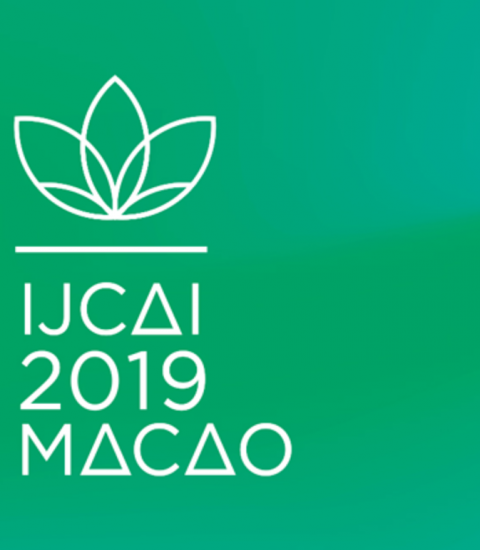 8 August 2019
Macao is described by the IJCAI organization as "the single most consistent example of cultural interchange between Europe and Asia; the official languages are Chinese and Portuguese. Having developed into a bustling city with a worldwide reputation in entertainment, Macao is also at the heart of the Guangdong-Hong Kong-Macao Greater Bay Area, which promotes its fast development in IT education, research, and industry in recent years". 
The venue of the conference (Venetian Macao Hotel Resort) can easily be reached through its direct connection to Hong Kong International Airport and Shenzhen International Airport. The newly opened "longest bridge in the world" creates yet another good (and faster) connection between Hong Kong and Macao. The conference venues are a 5-minute drive away from Macao International Airport, which is located in the city center. 
About the conference
IJCAI 2019 focuses on the development and use of Artificial Intelligence throughout different field. The conference hosts many speakers, panels, exhibitors and demonstrations on AI and computer science. Attendees will be able to compete and challenge themselves through competitions revolving around the use of AI in games, videos, education and eldercare. Workshops and tutorials are provided as well and important topics, such as privacy are discussed. Additionally, the winners of the IJCAI Computer and Thought Award, the Research Excellence Award, the John McCarthy Award, and the Donald E. Walker Distinguished Service Award shall be presented and awarded their price. These prices are amongst the most prestigious and important awards in the industry of Artificial Intelligence.
IOS Press at IJCAI2019
One of the exhibitors during IJCAI 2019 is IOS Press. During the conference, we will promote among others the journals AI Communications, Future Robot Life, Intelligent Computer Games Association as well as the Frontiers in AI and Applications book series.
You will find us, our journals and books at booth #F7.
IJCAI 2019 shall be held from 10 until 15 August at the Venetian Macao Hotel Resort in Macao, China. For more information on the registration, program and location of IJCAI 2019, visit the IJCAI website.